Mesothelioma Patient Support Options
There are many resources for mesothelioma patients receiving treatment. Travel accommodations, community support, financial assistance, and end of life help are available.
Mesothelioma Help
Patients face many financial and emotional burdens when they are undergoing treatment. There are many different organizations that help mesothelioma patients who are receiving treatment for mesothelioma. These organizations can help both patients and their families with any unexpected costs and they also provide a sense of community and support.
Patient Support Options
Travel Resources

Patients commonly travel to the best mesothelioma specialists for treatment. There are organizations that give free flights to patients with mesothelioma and other forms of cancer. When patients receive treatment at hospitals, there is often discounted housing available for families and nearby hotels usually offer reduced rates.

Emotional Support

Patients and their families can receive support from counseling services along with support from the community around them and support groups. There are many community events that bring awareness to mesothelioma.

Financial Assistance

Mesothelioma treatments can often be overwhelmingly expensive. Luckily, there are many different financial support opportunities for mesothelioma patients to explore. Patients may be eligible for government assistance or can use the legal system to get compensation.
How to Get Support for Mesothelioma
If you're wondering how to get support for your mesothelioma diagnosis, we can help you access the many options available. These three steps will help you and your family:
1

Determine the type of support you need. Some patients require travel grants and assistance in finding treatment. Others may need help finding housing options for out-of-town medical care, emotional support in the form of counseling, or legal guidance. These aren't exclusive, and most people benefit from multiple forms of support.

2

Research your options.

Look up some of the nationwide cancer support organizations, or find one specific for people with

mesothelioma

. Hospitals and cancer centers also have support resources.

3

Ask for help.

You can contact our patient advocate team to explain what you need. Our organization is dedicated to supporting people with

mesothelioma

, and reaching out to us is one of the quickest ways to access support.
Flights
Many patients with mesothelioma have to travel in order to receive the specialized treatment they need. However, this constant travel can become very expensive. Patients should not have to worry about how they are going to pay for flight or hotel accommodations. There are a few organizations that help to alleviate this stress by providing free or discounted air flight tickets.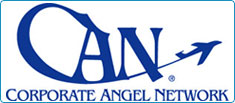 Corporate Angel Network (CAN) provides free flights on corporate jets to cancer patients who need transportation to treatment across the country. CAN connects patients with companies who offer seats on their private jets. Patients receive their treatment as well as travel privately. CAN does their best to find a flight headed to the location of treatment.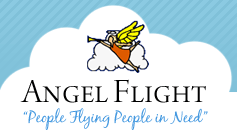 Angel Flight is a not for profit company that was founded by pilots who wanted to volunteer. They provide flights to or from the Midwest. Those who benefit from their services are anyone who requires medical treatment in specific areas, like Shriner's Hospital in Galveston, Texas or MD Anderson in Houston, Texas. The organization is supported through grants or the private funding of the pilots or special interest groups.
Housing Options
There are several housing options for patients who need to travel for their mesothelioma treatments. It is common for hotels near hospitals to offer special discounted rates for patients and their families. Some hospitals even have low cost housing, often sponsored by charities, for people in need.
In 1991, the first Fisher House was built to house the family members of patients who were receiving medical treatment at the National Naval Medical Center in Bethesda, Maryland.
The idea was simple: to provide family members of veterans with a home away from home. There are now over fifty Fisher Houses across the US. As 1/3 of all mesothelioma patients are veterans, the Fisher House Foundation is a valuable commodity.
Each Fisher House is located on the property of major medical military hospitals and veteran clinics. According to the Fisher House Foundation, there is at least one Fisher House at each major medical military center. For example, the Fisher House at the VA Greater Los Angeles Healthcare System is less than 2.5 miles from the UCLA Medical Center, which has an extensive mesothelioma treatment program. Veterans should start by filing their VA Claim, which we can help with.
Housing Assistance at Cancer Centers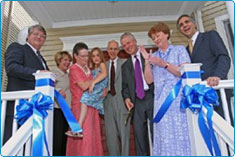 Many cancer centers offer housing for families of those receiving treatment who have traveled out-of-state, such as Brigham and Women's Hospital and Abramson Cancer Center. Many offer a complete living area, including a shared living room, bedroom, full kitchen, bathroom and laundry facilities.
There are programs specifically meant for families who have loved ones receiving treatment for mesothelioma.
These options are generally very affordable compared to hotel rates. For usually around $30 a night, families are comfortable knowing they are close to their loved ones who are receiving treatment. If housing is full, a good hospital will work with local hotels to get similar rates for families.